For the past couple years, I have decided to do an annual end of year recap, to look back on the highs and lows of the year as it comes to an end.
After spending more or less the entire last year traveling in Asia, I thought it would be pretty hard to top, but this year has been just as stellar if not more so.
I started this year off with a three-day Greyhound Bus ride to British Colombia (the West coast of Canada). I had never been and had always wanted to go, especially to snowboard some of the largest mountains in Canada.
I first met up with Chris in Cranbrook (interior B.C.) , a Canadian guy I met in Thailand the previous year. We hit three of the most epic mountains I had ever ridden. I also had my first "Shot-Ski". After hanging out in interior BC for a few days and having an awesome time with Chris and his friends, I made my way to Vancouver and met up with a good friend from highschool, Rith.
While in VanCity, I stayed at Rith's fraternity house at University of British Colombia for about a week. It took me back to University life. I also had time to catch up with a past girlfriend, Kailie, who I hadn't seen in at least five years.
No snowboarding trip to B.C. would be complete without a visit to the world renowned Whislter Ski Resort. A truly incredible mountain and snowboarding experience.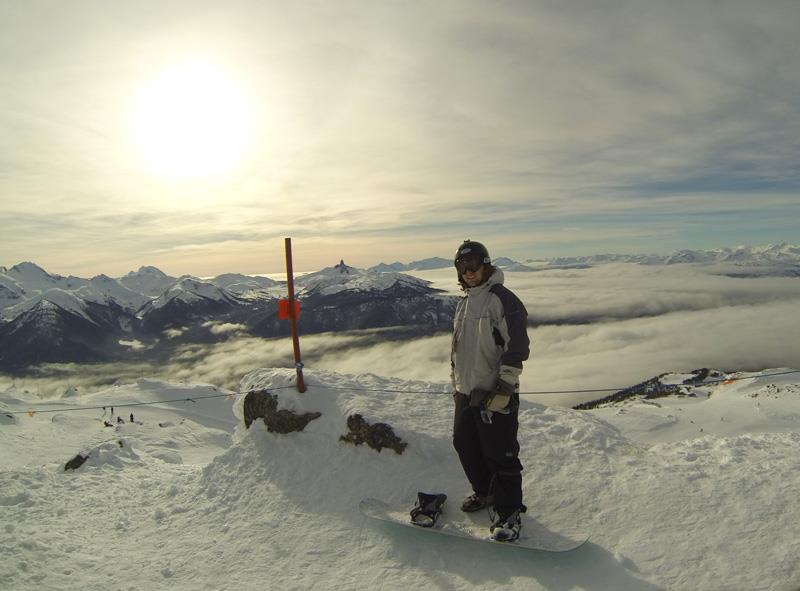 After about two and a half weeks in B.C. I hopped back on the Greyhound Bus for another 3-day return trip to Toronto. Just one week after my return, I headed to New York City to hop on a plane to Thailand.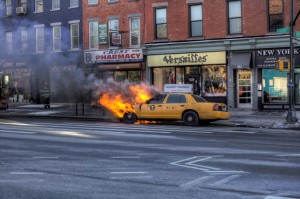 In NYC I got to catch up and stay with my good friend Molly, who I hadn't seen in a couple years. During my brief stay in NYC, I caught a Taxi on fire, and my photos were published in the New York Post.
My Thai friend Kat let me crash at her house for a few days and helped me to find an apartment in Bangkok. I lucked out with an awesome pad in central Bangkok with a massive park right behind my apartment. At only $200/month rent, I was living the dream.
Thailand is one of my favorite countries I have visited thus far, and I had made some great friends there, which are two of multiple reasons I decided to spend a few months there, not to mention the food.
During the Thai New years (Songkran) I headed North to Chiang Mai/Mae Hong Song provinces with a few friends and did a four day motorcycle trip through the mountains. Absolutely incredible. The motorcycle trip was followed by Songkran celebrations in Chiang Mai.
Needing to do a visa run two months in to my stay in Thailand, I headed to Sumatra, Indonesia for two weeks. Week #1 I was accompanied by my buddy Jeff and week number two my buddy Dan flew in to join in the Northern Indonesian adventure. While climbing the volcano in the center of Lake Toba, me and Dan ate some mushrooms we had purchased in town. This was one of my most profound experiences with magic mushrooms to date.
While in Thailand I ended up landing a gig in a McDonalds 50's themed commercial which aired in Korea. I got to learn swing dancing and picked up a nice paycheck to boot.
After nearly five months living in Bangkok, I returned to Canada in late May. I spent the summer in Toronto, catching up with friends and family, spending time up north at my cottage, and put in a few shifts at Muzik night club where I have bartended on and off since 2006 when they opened. My summer also included a lot of prep work for the impending departure of my Hippie Van Man road trip from Toronto to South America.
While home for the summer, my grandmother celebrated her 90th birthday
Mid-August I took off from Toronto in my 1979 VW Hippie Van and drove with two friends (Yana and Germaine) plus my MOM!! All the way to Black Rock City, Nevada for the annual Burning Man Festival. Along the way we picked up my friend Rith in Seattle. Taking my mom to Burning Man was quite a cool experience.
After Burning Man, Yana, Germaine and Rith all went back to their respective homes and my mom and I headed to San Fran, where we visited my cousin and explored the city. My mom then also returned to Toronto, and I was back to traveling solo.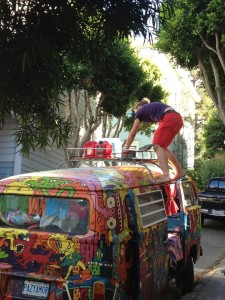 I made my way down the California coast meeting lots of cool people and having great experiences. In LA I made a friend who off the bat we clicked like two peas in a pod. I stayed with Carla for nearly a month. Muchas gracias por todo amiga!
I took a bus from LA to Phoenix and met up with my late friend Jim's brother and parents. Jim had passed away a year earlier and was buried in Arizona at a monastery. This was my first time visiting his grave and it was great to get some closure. Being able to visit his grave with his parents and brother made it just that much more special.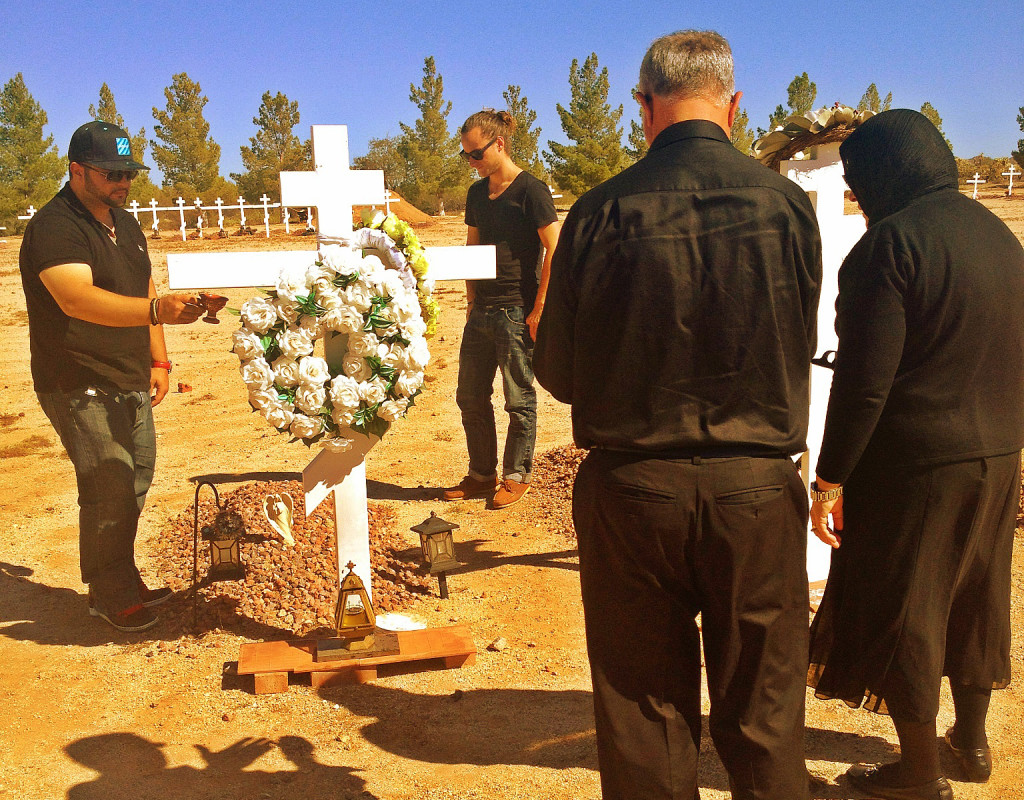 After LA I decided to rebuild my VW's motor for a little extra confidence in my trip to South America. I was introduced to Jim Hayden, a work-at-home mechanic in El Centro, California (5 miles north of the Mexican border). We spent 14 days pulling out my motor, and rebuilding it top to bottom. It was a great learning experience for me and I now have much more confidence in my Hippie Van as well as my own mechanical abilities.
After the rebuild I returned to LA for Halloween festivities. After Halloween I headed south, purchasing my very first surfboard in San Diego and then crossed into Mexico with a mate I met in LA who was looking for a small adventure. We headed first to Ensenada, but upon finding out the cost of ferrying across the Southern tip of the Baja back to the mainland, I decided to turn around and loop back up and down the interior pacific Mexican coast.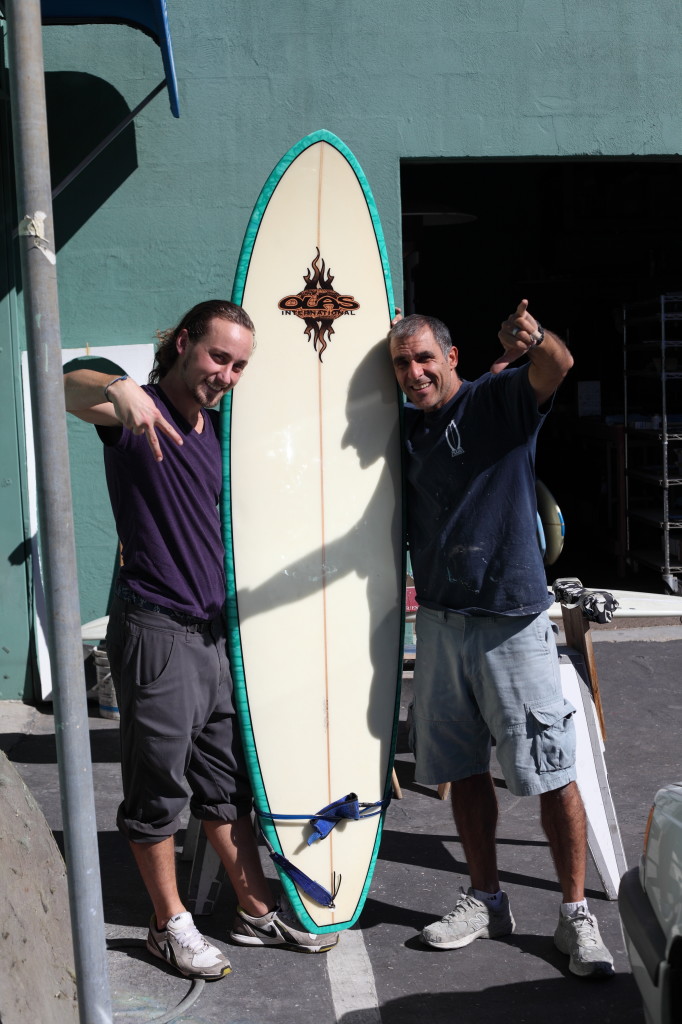 Despite many doom and gloom warnings of Mexico being a cartel swamped, bullet riddled, head decapitating, hell hole, I came across nothing but friendly and hospitable Mexicans.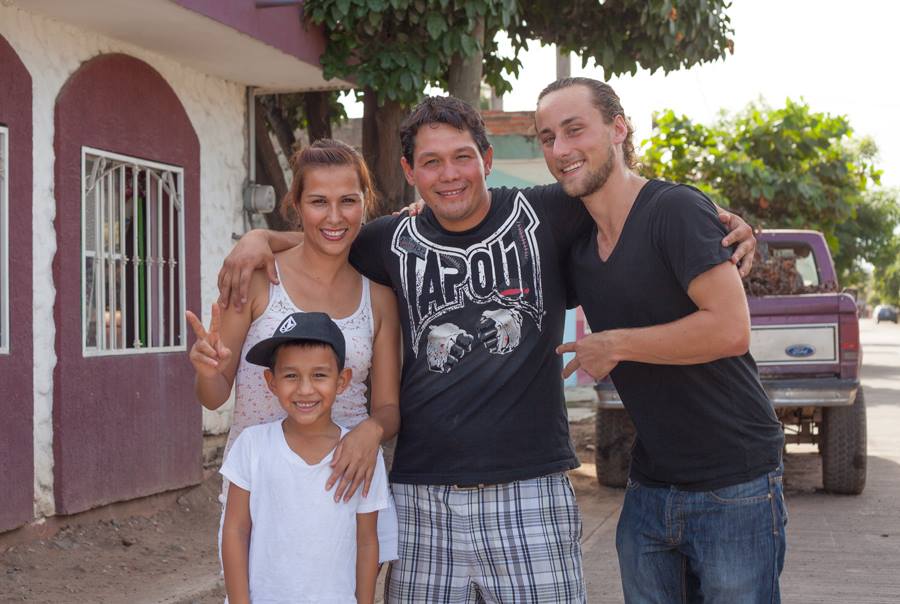 Upon arriving in Mexico city (where I am currently writing this post from), I met up with some friends of friends. I also caught up with Annie, a friend I made in my first big solo trip in 2008 while in Barcelona. I spent Christmas with Annie's family.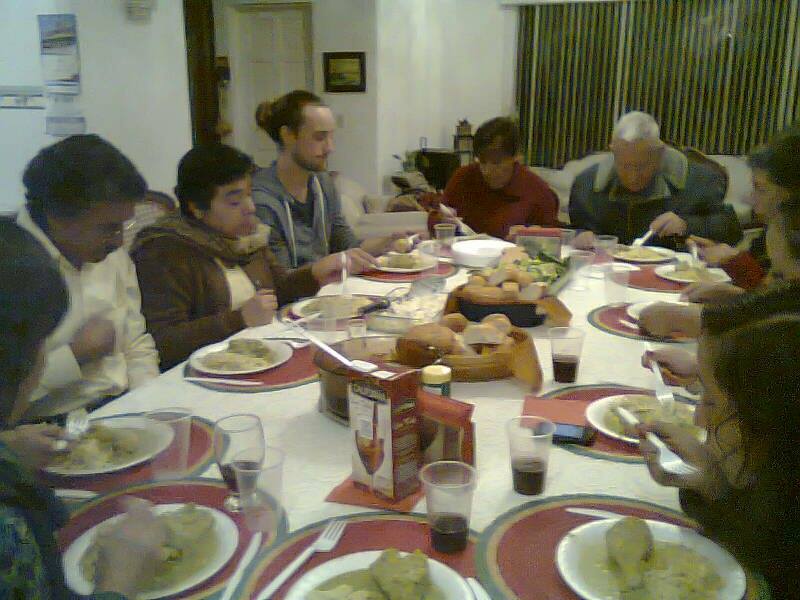 It is Christmas day and I now find my self sitting here, writing down the major events of the past year. All-and-all, I have to say that I can't look back on the past year and be anything but grateful. Grateful first and foremost for the friends and family I have as well as the new friends I have made. Relationships are made of love and love binds the world together. The more positive relationships I make, the more I feel the oneness of the world and life in day-to-day living.
Secondly I am grateful for the experiences I have had. I have found travel is one of the surest ways for me to feel alive, and to learn about myself, people, and the world around me. Travel allows you to unplug your mind from the programmed notions that the media and society condition you to believe, and in doing so, allow you to discover the reality of the world around you. Yes there are dangers, but despite common belief, the world is not out to get you and people generally have the same needs, wishes and desires.
Relationships and experiences aside, I am grateful for the fact that I have discovered and tuned in to my personal legend (for those who haven't read The Alchemist, I highly recommend it). I am grateful I have grown to a point where I have the courage and ambition to follow my dreams despite set backs, limitations and roadblocks. Following ones dreams is much easier said than done. But if you truly want something and are not willing to settle for less, you will find a way to make it happen.
I think looking back on the previous years events, it would seem as if I have abundance of fiscal resources. The truth is that I don't. Everything I did, I did on the cheap. For more tips on traveling super cheap, check out this blog post I wrote.
I would like to thank all of my clients; working on projects for you has enabled me to finance my dreams. I am very grateful for your business and hope I can continue to help you and your friends in the future.
Final thoughts exiting 2013.
2013 has been a year of awakening and up-rise. I can only hope that mankind will carry on with the momentum of this year and continue to move forward towards heightened social awareness, environmental sustainability and compassion for our fellow beings.
You are not limited by what you have been or what you have done. You are empowered by what you choose to do and who you choose to be.





You cannot be held back by what you know or don't know. You are propelled forward by what you decide to learn and by making meaningful use of your knowledge.





You never have to be stuck where you are. There is always a way to get yourself moving toward where you wish to be.





There is nothing to be gained by blaming your misfortune on anyone or anything. Instead, accept where you are and embrace it as an opportunity to move on ahead.





Whatever pushes against you, also gives you a steady platform upon which to build. Whatever seems to be a limitation, is a limitation only as long as it seems to be.





Choose your direction and go. Refuse to allow anything to stand between you and the authentic fulfillment you seek.




Ralph Marston




I would like to sincerely wish everyone a year to come, filled with health, happiness, love and new experiences. Remember that attitude is the most important thing you have under your control. Surround yourself with positive people that push you to do better and be better. Be the change you want to see in the world.
To all my friends and family and fellow beings;
un amor. una vida. una tierra. vivir en armonia. vivir con pasion!!
(one love. one life. one earth. live in harmony. live with passion!!)