Este artículo también está disponible en: Spanish
Hippie Van Man is about sharing the experience, motivating people to fulfill their dreams, and to live in the now. It's about the spirit of adventure, and spreading smiles and good vibes 1km at a time.
Overview of the Hippie Van Man Project
My name is Aaron and I decided to start HippieVanMan.com to share my adventures in a 1979 Volkswagen T2 Transporter. Since purchasing the hippie van in 2011 it has been transformed into an adventure mobile, mobile home and part of the family. In the time I've had the hippie van it has traveled to more than 15 countries throughout the Americas.

Where the adventure will take me, only time can tell. I invite you along to see where it goes.
The Man
Here is a little info about me, Aaron Neilson-Belman; I was born and raised in Toronto, Canada and I now find myself in my late-20's.
I am a freelance web developer and entrepreneur. I have a serious passion for adventure, travel and generally making the most out of the time I have here.
If you're interested in learning more about me or my work, feel free to check out my personal site AaronNeilsonBelman.com
or on: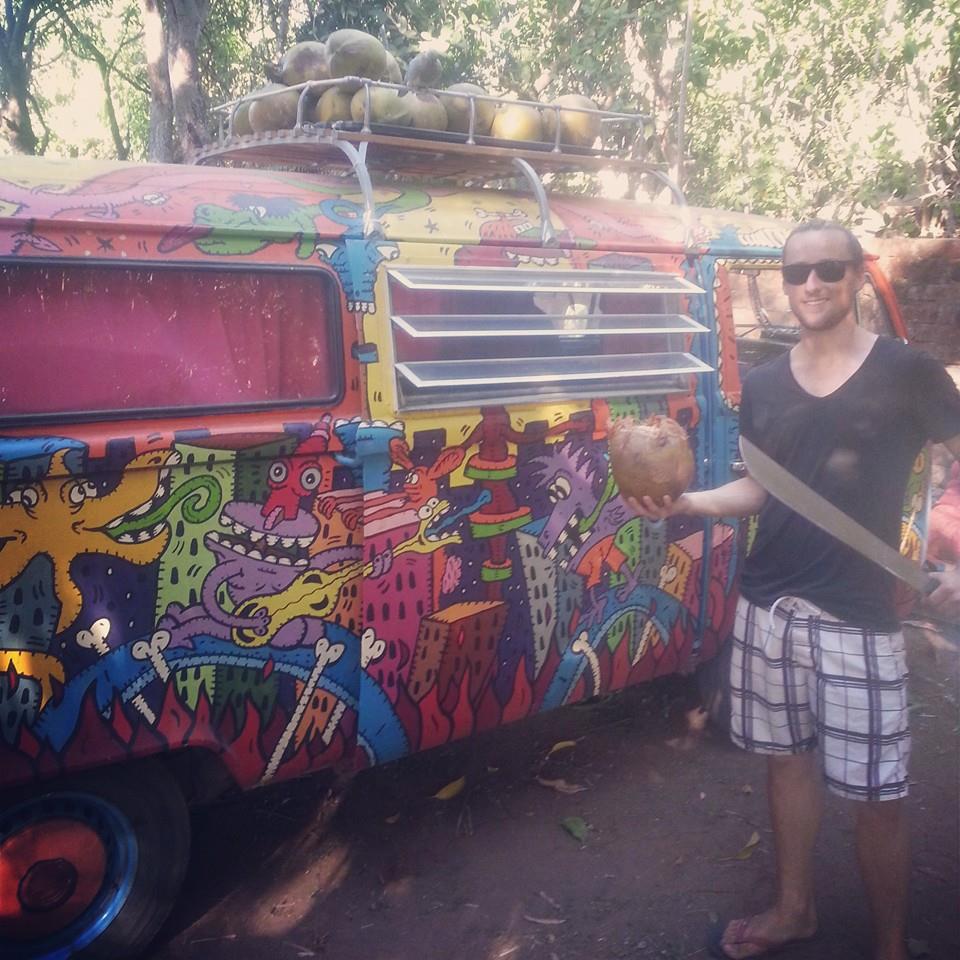 The Van
For as long as I can remember I have dreamed of owning a classic VW bus and the amazing adventures I'd have in it if I had one (as I'm sure many others have also dreamed).
From time to time, I browse an online classifieds site called Craigslist.org. In April of 2011 I was browsing the 'automotive buy and sell' section when I stumbled across a great deal on a 79′ VW Kombi. Long story short, the deal was just too good to pass up and I decided to throw caution to the wind and make my dream of owning this iconic automobile a reality.
After working on the van all summer, I drove it from Toronto, Canada to Nevada, USA for the Burning Man festival with a couple friends. Although we had a minor break-down on the way there, the experience was a blast to say the least. It was the start of good things to come.
Besides getting the van running reliably (relatively haha), I also did a number of other modifications which I have shared. Have a look at the video section to see some of these DIY projects.
The Artist
At some point during the first few months of ownership I decided that I wanted a funky mural on the van. I posted to Craigslist's 'creative gigs' section stating that I was looking for someone interested in doing a mural on a classic VW van, perhaps something psychedelic or a Dr. Seuss "Oh the places you'll go" inspired theme.
I got quite a few responses, but when I got an email from Toronto artist, Alex Currie aka Runt, I knew right away I wanted him to do it.
Runt otherwise known as Alex Currie is a Toronto artist noted for his murals and has been voted best graffiti artist by Now magazine five times. More than anything, the stellar job he did on the van speaks for its self.
I gave Alex free reign. The concept he came up with was a combination of his awesome characters, with blue roads to represent the road trips I'd be taking in the van, and flames around the bottom because I was heading to Burning Man festival.
Runt has prints for sale, and is also available for custom projects. If you would like to get in touch with him send him an email at runtster2001@yahoo.com
In Memory
My adventures in the van are also in part, in memory of two special people whom I have lost in recent years to Cancer. Both of you are in my thoughts, and I will do my best to have the time of my life and make the most of the time I have. If I took anything away from your unfortunate deaths, it is that life is short and we need to make the most of the time we are given.
Erin Belman,
my cousin, who was herself a traveler, and was always encouraging me to travel NOW while I'm young. Erin was always eager to hear about my travel stories and see my photos.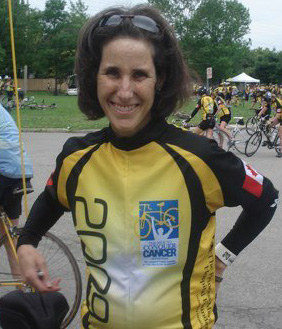 Jim Sissakis,
one of my closest and most steadfast friends, who in one of his final conversations with me said, one of his biggest regrets was not traveling more and not having adventures like some of my previous backpacking trips, and that when he beat this thing (cancer), we would go on a big adventure together.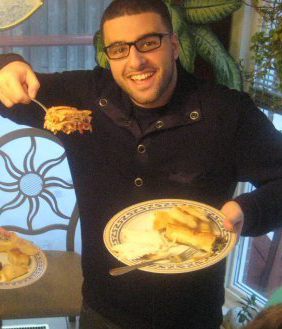 Giving Back – Canadian Cancer Society

Because cancer has personally impacted those that I love, I set out to raise some money for The Canadian Cancer Society. Thanks to the donations of Hippie Van Man fans, we raised more than $1500 for a great cause. Thanks for all the support.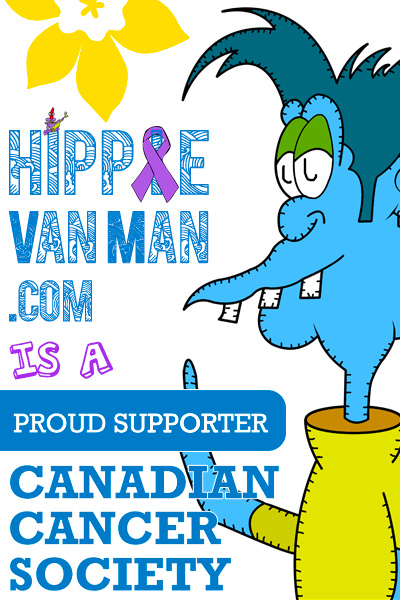 Developing Nations Project
I am continuing my Developing Nations Project – giving back by gifting people in remote and developing regions, portraits of themselves.
For people in remote communities and developing nations, there is often a digital divide due to a lack of fiscal means, which makes it difficult for them to obtain photos of themselves and loved ones, let alone prints.
Photos are by no means a necessity of life. However a photo can be a truly special and emotional keepsake that one can cherish for years. Whether to reflect upon the past, document ones development or share with friends and family, a photo can have many uses and carry a lot of meaning.
See more here: Developing Nations Project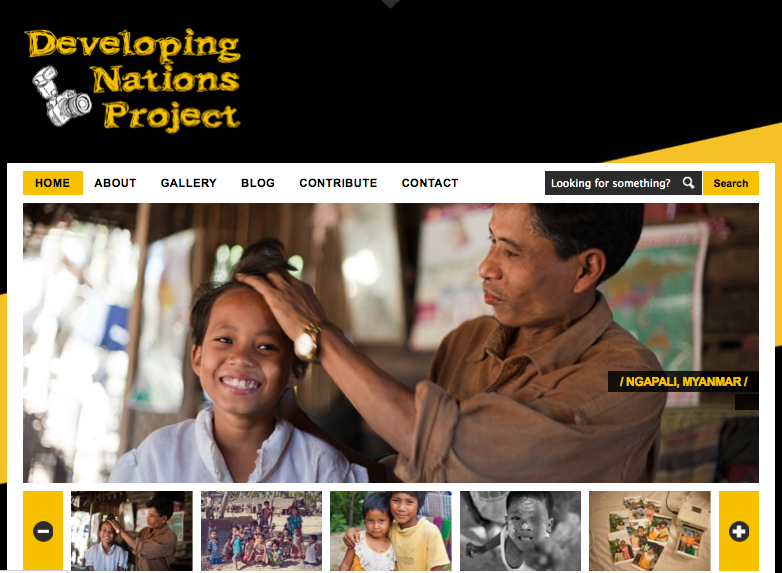 More Questions?
Follow the Adventure
YOUTUBE – www.youtube.com/user/TheHippieVanMan

TWITTER – @TheHippieVanMan

FACEBOOK – @TheHippieVanMan

INSTAGRAM – @TheHippieVanMan

PINTEREST – @TheHippieVanMan

WEBSITE – www.HippieVanMan.com