This post is dedicated to my family and close friends. To those who I know I can always count on. To those who hold a special place in my heart.
Over the past seven-years or so, I have become somewhat of a habitual traveler. Each trip I take seems to last longer, and the time between trips seems to shrink. Meaning the amount of time I get to see my family and friends has seemingly shrunk as well. Does this lead to weakened or lost connections? Or could it actually strengthen these relationships?
One of the most common questions people like to ask habitual travelers like myself is, "don't you miss your family and friends?" And the answer is, "of course!". That being said, life is filled with choices as far as how we spend our time, whether we are traveling abroad, or living in the same town we have lived in our entire life.
As a traveler, you become well equipped to deal with letting go and saying 'see you next time', both to your family and friends as well as the new connections you make along the way. You also learn to love yourself and become comfortable being on your own, or at least in different environments with new people.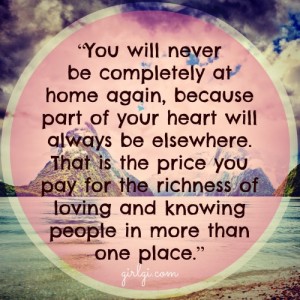 The question still remains; does this lead to weakened or lost connections? Or could it actually strengthen these relationships? I believe that the answer lies somewhere in the middle. I know that that is a bit of a copout, but let me explain.
I think that time and distance apart, acts as a filter of sorts. It sifts out the fake, the convenient, and the easy relationships and friendships you have. I believe the majority of people would agree with me, of the friendships you have, maybe 1% are true, down-to-hide-your-ass-in-their-basement-during-an-FBI-manhunt-type-friends.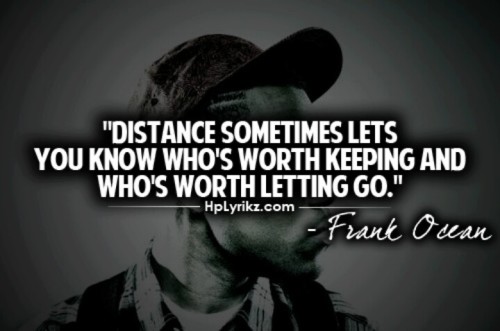 We have our tight circles and our looser circles of friends and relationships. I feel that time and distance apart really clarifies where people stand as well as where you stand. When you are in the same geographic area all the time, with the same people around you, I think it can be a lot more difficult to discern who is in your life because it is convenient and who is in your life because a) you want them to be and b) they want to be.
My experiences lead me to believe that time and distance are irrelevant to relationships that are built on strong foundations, or where there is a strong connection shared. Additionally, the time spent apart, heightens your appreciation for the time you get to spend together.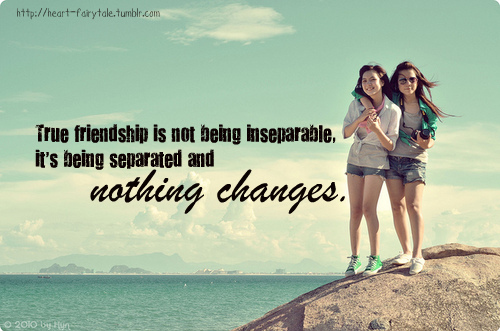 Although it is hard at times, being separated from friends, family and loved ones, I have found that travel has strengthened the relationships I have with the people that matter. Further more, it has given me clarity as to whom I keep at the top of my priorities and close to my heart.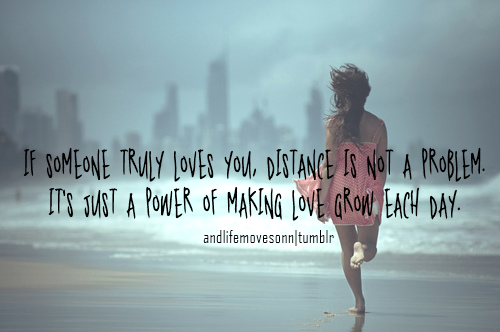 In closing, don't assume that the habitual traveler has a disdain or lack of value for his/her family and friends. Everyone has a journey they are traveling, and some of us simply have felt an undeniable calling to venture out and explore. At the end of the day, home is where the heart is, and if you hold a place in someone's heart, time and distance don't change a thing.