You Can Take The Hippie Out Of The Van, But You Can't Take The Hippie Out Of The Man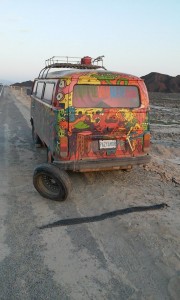 I have been on the road now for just under two years. Living the van life, driving from Canada to South America in a 1979 VW Bus. I've met tons of awesome people and had more incredible experiences than I can recount. I've had my share of ups and downs but if I were to turn back the clock, I wouldn't change a thing.
The past few months in particular have been challenging. A few weeks ago my father came down with some heart related medical issues which have obviously been on my mind. The Hippie Van had quite a few mechanical and maintenance issues creating a financial strain. I was battling a bug for the majority of my time in Bolivia. And I faced some hard truths during my San Pedro ceremony in Peru.
To what end? The issues I mentioned have been weighing on me so I've decided to put the Hippie Van Pan-American road trip on hold for a few months. I will store the van at my friend's cousin's house in Rio De Janiero, Brazil and fly to Canada to spend time with my family and recharge my own batteries so to speak.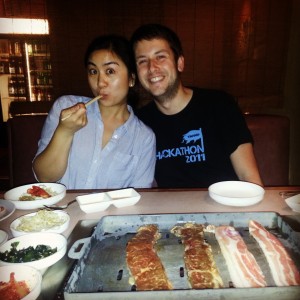 My cousin is getting married in September, so come October I plan to fly back to Brazil and pick up where I left off. With so much left to see, so many people to meet, and lots of love to spread, how could I not!?
I want to thank everyone deeply for the support you have given the past two years, whether via donations, purchases from the hippie van shop, or even commenting on the things I post from the journey, which is actually the biggest motivation of all. Sharing my dream and adventure with you has continued to stoke the fire for me, and added dimensions and avenues to it that I could never have imagined.
Thanks one more time for all your support, stay tuned for more adventures. Get out there and follow your dreams!