Este artículo también está disponible en: Spanish
As some of you may know from my previous post Reminders of Carpe Diem; Lessons from a fallen friend, my good friend Jim Sissakis passed away a little over a year ago at the age of 24, after a battle with cancer.
He ended up seeking treatment in Scottsdale, AZ and shortly before passing away, was ordained a monk at St. Anthony's Greek Orthodox Monastery outside of Phoenix.
I was in Asia at the time of his passing, and didn't have the opportunity to attend his funeral. As his service was at the monastery in Arizona, neither did many of his friends.
I wanted to get some closure and pay my respects; so visiting his grave site was high on my priority list. His brother Tar happened to be in LA on business last week and was planning a stopover in Phoenix to visit Jim's grave. I got in touch with Tar and he said of course I would be welcome to join.
I met up with Tar and his business associate Andrew aka Burd X Keyz (producer) in LA where they were taking care of business. It was quite exciting to hang out with them whilst they made deals with music producers like Machine Gun Kelly and The Game. Jim was also pursuing a career in the music industry. It would have been great to have him there with us, and in spirit, I think he was.
Sunday morning I hopped on a bus and met Tar and Andrew in Phoenix. They flew but I took the cheaper 'hippie' option. The bus I took was a Vietnamese company and upon boarding, they gave everyone a Vietnamese sandwich and bottle of water. Score!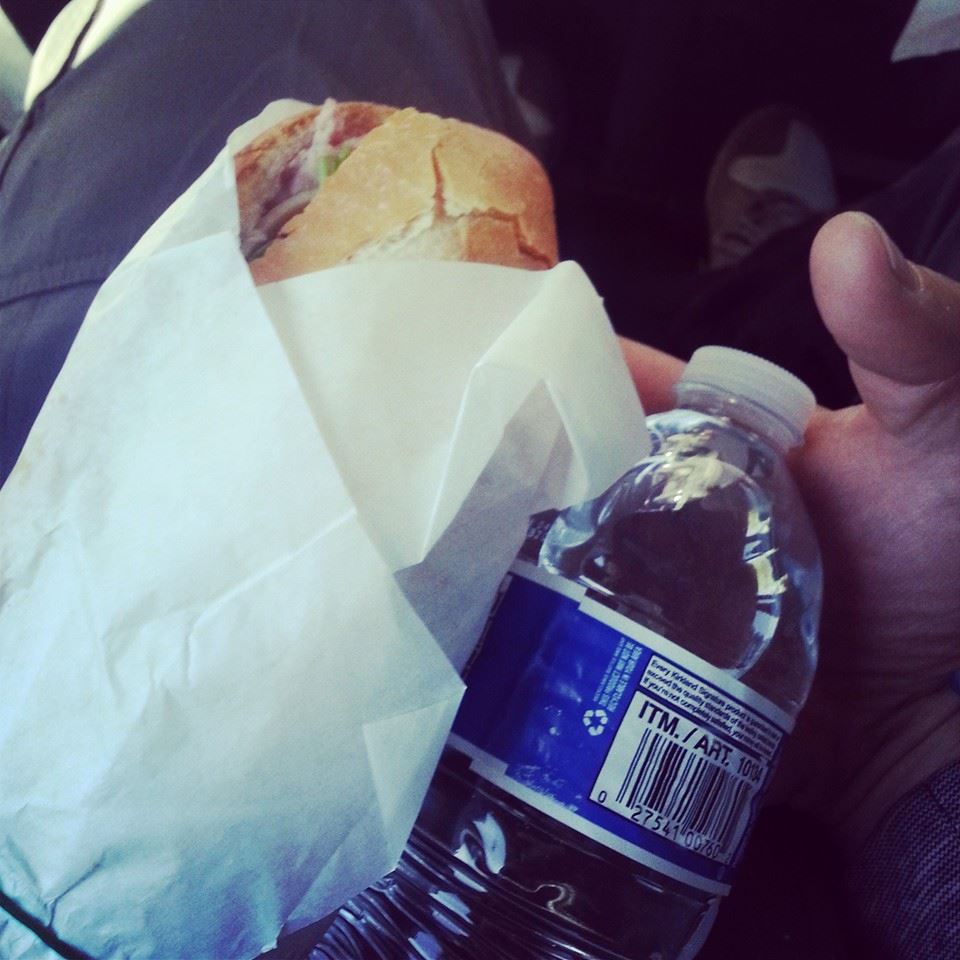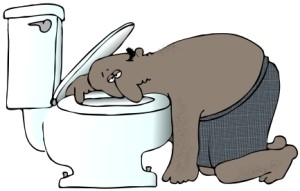 Well later that night when we had settled into the hotel room, I started to feel off. I basically spent all of Sunday night from 11pm to 8am going back and forth between the washroom and my bed. Food poisoning. It turns out that Vietnamese sandwich wasn't such a score after all. It was rough. I wasn't even sure if I was going to have the strength to visit the monastery and Jim's burial site. But I had my ticket back to LA booked for Tuesday and Tar and Andrew were flying on to Atlanta on Tuesday as well. So despite having gotten next to no sleep that night, and being physically drained from 9 hours of puking my guts out, I manned up and got ready.
Jim's parents flew in Monday morning so while I was getting ready, Tar went to pick them up at the airport and then came back to get me. Exhausted as I was, when we got to St. Anthony's Greek Orthodox Monastery I was amazed at the serenity. It was an oasis of life and vegetation amongst a vast desolate desert. When we arrived, we first headed to Jim's grave. A white cross with Greek writing on it and a pile of small rocks marked his resting place.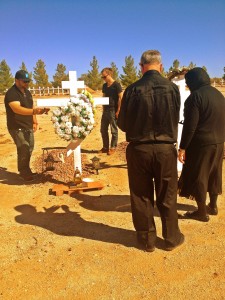 It was really special visiting the site with Jim's family. I think if anything, the whole experience reaffirmed that although his physical absence has left a void in many of Jim's friends and families lives, his presence continues to live on in the lives of those who loved and cared about him. As I make a point of in Reminders of Carpe Diem; Lessons from a fallen friend, Jim's passing was a reminder of how brief life is, how we don't know how much time we have, and to make the most of it. I have used this as motivation to continue to follow my dreams and make the most of my time. I think the same can definitely be said for Jim's brother and I'm sure many others.
Here are two shots from St. Anthony's Greek Orthodox Monastery which is the beautiful oasis where Jim is buried in the Arizona desert.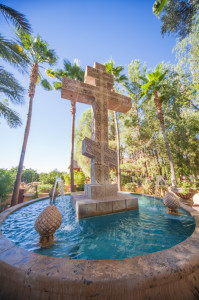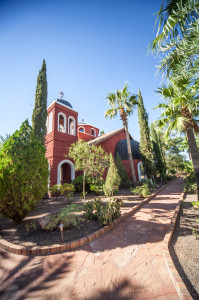 If you would like to donate to the Canadian Cancer Society in honor of Jim, as part of my adventure I am doing a fundraiser. Feel free to donate here The Hippie Van Man Canadian Cancer Society Fundraiser