Last year while living in Thailand I decided to import a bunch of harem/alibaba style hippie pants back with me. After almost completely clearing out the 50+ pairs I had brought back, I decided to use the last couple pairs as samples to make new ones with.
I wasn't in Asia anymore but I figured some skilled craftsman (or woman) could help me make some more awesome pants to spread around the Americas. Thanks to a friend in Honduras, I met Dilcia. We picked out the materials together and she did a stellar job making the new pants based on the Thai styles I had.
While I was at Dilcia's shop, I took the opportunity to make some portraits for her family and a couple others who were hanging around.
All pants are available for sale on www.hippievanman.com/shop. Free Shipping in North And South America. $1 of every sale goes to The Canadian Cancer Society!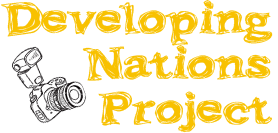 Developing Nations Project
is about giving back by giving self-portrait prints to people in remote communities and developing regions. Read more about the project here.