My friend Anna from back home in Toronto, Canada is a very outgoing and giving person. She decided she wanted to spread a little love and empowerment, because duhh!! love and empowerment are AWESOME! So she came up with a concept which fuses fashion and philanthropy. Project Village.
I met Anna about 6 or 7 years ago through mutual friends. As I mentioned, Anna is a very outgoing and giving person. For much of her life, she has been actively involved in philanthropic activities. After working with TOMS Shoes for four years and learning about the retail industry, she was inspired to start something that matters, in her own way.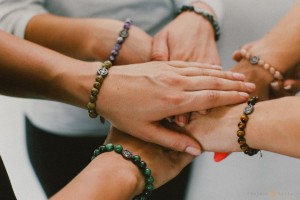 Project Village aims to support underprivileged women in Toronto using the love of bracelet's, because being kind is always in fashion.
We are firm believers that real sustainable change is achieved through empowerment and not by hand outs that perpetuate the cycle of dependence.
Through self development, coaching, positive influences and environments we truly feel that we can break the cycle of dependence and help these women reach their personal and socioeconomic goals.
Partnerships with PACT Urban Peace Program and the Jean Augustine Centre for Young Women's Empowerment has really made us confident that we can transform lives in a sustainable and powerful way.
I asked Anna how she came up with the name for Project Village?
The word 'Village' has been reserved for describing a place in a 'third world' country that is riddled with famine, dirt roads and aluminum siding roofs. We (North Americans) consider ourselves "developed" and that is a major delusion … We are a village. We have a lot of work to do. And this is my project.


Toronto. My Village.
I also wanted to get a better idea of exactly how the project would help underprivileged women, so I asked Anna to give me a little more insight into that.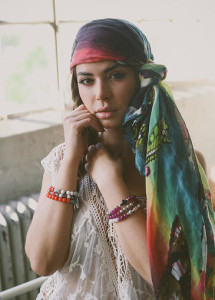 Each persons journey will be different. These are some of the ways we will help them out.



The coaching will be a huge aspect. That will be a way that we will be able to customize the program for each individual woman and what her needs and goals are .



We hope to make a plan with each woman and have very specific goals in place for each to achieve.



Employment with us will be temporary …. ideally we will help them get a stable job for their future. Whether that entails going back to school, taking a course or some sort of training.



If they have different goals: to move into a better area so her kids can have better influences, start their own business, etc….. Anything to help advance their life… we will be the vehicle for change.



We want to be the liaison for a better life.


Sounds like a great philanthropic start up to me. Wishing Anna all the best in her endeavors.

You can check out Project Village using the following links
Project Village on Facebook
Project Village on Twitter
Project Village on Instagram
Project Village Website