Este artículo también está disponible en: Spanish

Do you want to ride along in the Hippie Van?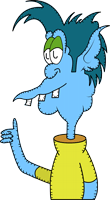 HippieVanMan.com is all about the spirit of travel and adventure. The intent of the site is to digitally let people come along on the journey. That being said the van might have a free seat or two from time to time.
Need a ride? Looking to join in on a fun filled adventure?
Get in touch
and you might be able to snag a spot in the van.
I don't require a criminal background check or essay, but a little information about yourself, why you want to ride in the hippie van, and what you would bring, would be great. A link to your social media account or video introduction, even better.