I was staying with my Honduran friend's family during my visit to Honduras.They took me to all sorts of great places. Among them, was their home village, Yamaranguila.
I only shot a couple photos but here they are. Many of these people are of Lenca origins. The Lenca people represent about 4.6% of the total population of Honduras. They are among the six Amerindian groups living in Honduras.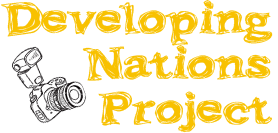 Developing Nations Project
is about giving back by giving self-portrait prints to people in remote communities and developing regions. Read more about the project here.